All or Nothing: Manchester City and First Team: Juventus are the latest documentaries to be produced.

Every dedicated sports fan would love to have real insight into their favourite team; to have the opportunity to experience something extra behind the scenes, to see something that most people don't get to see. Thanks to social media, players and teams can now give fans this glimpse inside professional level sports, through popular apps such as Instagram, Snapchat, and Twitter.  But there is now the opportunity for fans to enjoy VIP-like access to their favourite teams, on a level that's a step further than even social media accounts – through documentaries.
This form of media has slowly, but notably, started increasing its focus on professional football,  boasting the ability to capture the professional sports world on an unparalleled level.  
Depending on the subject of the film, sport documentaries can give deep insight into the life of a star player or the development of a successful team. A personal touch – afforded through the use of insider interviews, raw footage, clips of training camps, reels upon reels of games, and, most importantly, personal commentary – makes these films captivating for fans. The football documentary can give the audience exclusive insight, letting them feel a close, personal relationship with the athletes in question. 
In the past, film teams have used research, old documents, and scripted writing to construct their own unofficial documentaries focusing on athletes who completed the recorded seasons years before production. Films such as films such as Maradona by Kusturica (2008), The Class of '92 (2013), and Les Bleus (2016) fall into this category.
But recent development in online streaming systems such as Netflix and Amazon Prime Video have introduced a new way for the film industry to tell the fascinating stories of current football players and teams in real-time, allowing fans to create stronger connections to their favourite teams beyond the games on the pitch, and in a way they haven't done so before.
Individually Focused Documentaries
Netflix has one of the biggest selection of newly-produced football documentaries that mainly focus on the lives of individual players. Through their selection, football fans can experience VIP-like insight into the lives of current footballers such as Zlatan Ibrahimović, Cristiano Ronaldo, and Karim Benzema.
Becoming Zlatan (2015)
Becoming Zlatan falls nothing short of its title, following the rise and development of one of the world's most loved and most hated players, Zlatan Ibrahimović. The documentary uses old interview footage and commentary from Ajax team manager David Endtall and other teammates/coaches to describe the development of the player. With this VIP-like access, fans of the former Swedish captain are able to understand how Ibrahimović became the player we know today.
Ronaldo (2015)
Released towards the end of the year, this football documentary following the life of Cristiano Ronaldo gives fans one of the best VIP insights possible. Directed by Anthony Wonke, the film uses interviews and live footage from Ronaldo's family members, teammates, agents, and, of course, the man himself to detail his rise to success in professional-level football. Here, we have one of the world's best athletes telling a story that no ordinary fan would ordinarily be able to hear unless they had a personal relationship with the Portuguese international himself.
Le K Benzema (2017)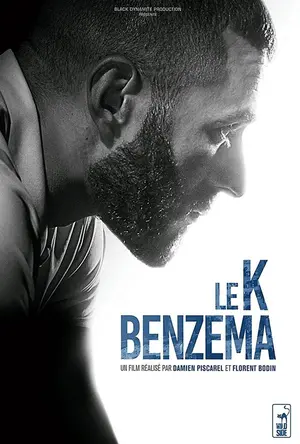 This emotional documentary follows the challenges faced by French international Karim Benzema over the past few years, digging deep into his interpersonal struggles as a player, allowing audiences to feel a deeper connection beyond the pitch. Benzema, as well as his teammates and former coaches, discuss the player's character, as well as his part within football politics – especially around Euro 2016 –  which has seen the no. 9 become simultaneously loved and hated by fans.
Team Focused Documentaries
In addition to player-focused documentaries, Netflix and Amazon Prime Video have started producing football documentaries focusing on truly capturing a season of football for the biggest teams around.
A switch from a focus on research to real-time interviews and fixture results means that for the first time, the sports world has VIP-like access to life inside major football clubs, giving the audience something beyond just the full-time score. 
Netflix was the first to release a football docu-series, which recorded the ups and downs of one of the most popular Italian teams, Juventus.
The docu-series, entitled First Team: Juventus, follows the team throughout their 2017-2018 campaign in Serie A, as well as in tournaments like the prestigious UEFA Champions League. By recording the team throughout the  season, the production team was able to capturing the success and struggles of individuals such as Claudio Marchisio and Miralem Pjanić, only shortly after they had happened.
Amazon Prime Video was the next to introduce their own football documentary series entitled All or Nothing: Manchester City, which examined the operations of the current Premier League champions.
Over the course of eight episodes, the production team was able to take an exclusive look inside how a team once overshadowed by rivals Manchester United were able to achieve success during the 2017-2018 season under the management of Pep Guardiola. The film takes a look at the amount of preparation needed to achieve their title and features commentary from players such as Kevin De Bruyne, Sergio Aguero, and Yaya Touré to give fans a deeper connection to the team's success.

Both of these team focused docu-series have been extremely well received within the football community and have managed to change the way that football is remembered right at the time it is being played.
What's Next?
In the future, we could see more successful first-tier football teams in LaLiga, Serie A, and the Premier League working alongside production teams to record their seasonal stories.
It is also not hard to imagine that more athletes will look to create their own documentaries in order to create a deeper connection with their fans or to promote themselves in a way that social media is not able to emulate – creating their own memoir like films that discuss their experience as professional players, both on and off the pitch.
The idea is certainly very exciting to think about. Recording a future group of Real Madrid Galacticos, an older version of wonder-boy Kylian Mbappé, or maybe even a superb Major League Soccer team could all be possibilities.
No matter whose story is produced next, these football documentaries are proving themselves to be a popular and necessary form of media that add to the story of an athlete's career or team's by creating VIP-like access for the millions of football fans to enjoy.